Liên Đoàn Lạc Việt, San Jose
http://www.hdlacviet.org

  
Ấu Đoàn Nam Tây Sơn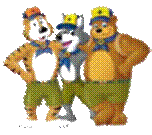 Welcome to Pack 610
http://www.hdlacviet.org/cubscouts.php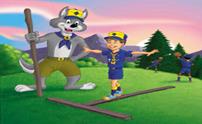 Having fun while learning
Join Pack 610 parent and Liên Đoàn email groups to receive information and weekly notification.
Please send email to:
Ấu Đoàn Nam – 610_soicon_ph-subscribe@yahoogroups.com
Liên Đoàn – lacviet_610_ph-subscribe@yahoogroups.com
FUND RAISING
Pack 610 participates in Popcorn and Scout-O-Rama coupon book fundraiser every year. Each Scout is encouraged to sell as many as possible, minimal of 2 bags of popcorn and 2 Scout-O-Rama coupon books. Each year the sale achieves two main objectives for our organization. First, the sale gives us the opportunity to instill a strong work ethic in our youth, encouraging scouts to earn their way to activities, event, and rewards. Second, the sale raises money to buy material for pack activities.
PACK MEETING
Locations:
Trung Tâm Công Giáo 2849 S. White Rd. San Jose CA 95148
Berryessa Community Center 3050 Berryessa Rd San Jose CA 95132 (meet at Berryessa Community Center during Summer time)
Day/Time: Every Sunday 2:00pm – 4:30pm
Contact: Tr. Nhuong 408-221-5706
SCOUT UNIFORM REQUIREMENTS
• Each Scout must follow Cub Scout uniform format:
o Blue Cub Scout shirt and pant
o Webelos have the option to wear Boy Scout khaki and green pant uniform.
• Council Patch—Silicone Valley Monterey Council
• World Scout Crest Emblem
• Pack Number (610)
• American Flag
• Hat
• Belt
• Neckerchief and slider (provide by Liên Đoàn, except Webelos)
All other insignia, awards, medals, or patches earned will be provided by Pack 610.
Please visit website below for Cub Scout uniform detail information. http://www.scouting.org/scoutsource/CubScouts/Parents/Awards/Parents.aspx
LOCAL DISTRIBUTOR OF SCOUTING ITEMS
BSA Scout Shop 970 West Julian Street San Jose, Ca. 95126 (408) 279-2086